Saturday, September 24, 2022
Racing for all ages and skill levels between 9:00 am - 4:30 pm
Brazen Dropouts Cycling Team is excited to invite everyone to the inaugural Englewood CX Race at the Englewood Farm in Fall River, WI! The farm is located ~45 minutes northeast of downtown Madison, and it is a dreamyyyy location for a CX race!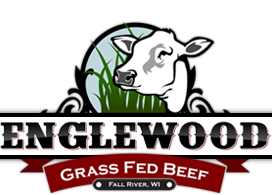 Need venue palmares? Englewood has hosted WORS, NICA, and UCI mountain bike races! The farm has natural terrain and trails that make for an incredibly fun and challenging (this is 'cross afterall) CX course! We're talkin' FAST "Hay Bale Switchbacks™", we're talkin' challenging climbs, and we're talkin' features that hearken back to the OG BD SP (who's with me still?) course, BERMS! That's right, the "rollercoaster on a bike" feeling that we've missed since Sheehan gave us the boot is BACK!
Bring your friends, family, and anyone who likes to have a good time out to the farm for an amazing day of fun and fast racing!
Register to ride
Pre-registration is open on BikeReg and closes on Wednesday Sept 22. at 11:59 PM. Day of Registration will open at 8:15 AM and close 15 mins before the scheduled race time. Registration will be located in a tent, in the center of the course.
Juniors race free!
Again this year, junior racers (under 18) will race for free, sponsored by Brazen Dropout Cycling Club. Junior Racers will still need either an USAC annual or one day license.
Technical information
USA Cycling rules apply under permit. Entrants without a USA Cycling license must purchase a one-day license for an additional $10. Signing up for a second race is $10 and a third is free.
Race support
Trek East will be providing neutral support during the race.
Paul Warloski of Simple Endurance Coaching will be announcing on the mic.
Code of conduct for Englewood Farms
As you are visiting a working farm, there are a few rules that we ask you follow:
Leave the livestock alone, and don't open any gates. Also, please don't touch the fences, they will shock you.
No Pets. For the safety of everyone involved, we ask that you leave your dogs, cats, birds, snakes, and ferrets at home. Goldfish are fine.
No glass bottles. Broken glass is dangerous to cattle and very hard to clean up.
Please properly dispose of any gel packs as cattle love sugar and electrolytes too, and the plastic is very dangerous to their digestive tracts.
Please stay out of the deer stands.
Use the field entrance the the east of the house driveway (it'll be well marked).
Be Nice, ride bikes, have fun!
Additional info
These pages are managed by race organizers, and may contain more closely monitored and updated information.